We want your household to be safe this winter season, so we've put together 12 dangers to a pet. Be cautious with what you bring into your home for your curious pet to investigate. Keep these 12 items away from them.
Reference: https://www.avma.org/resources-tools/pet-owners/petcare/holiday-pet-safety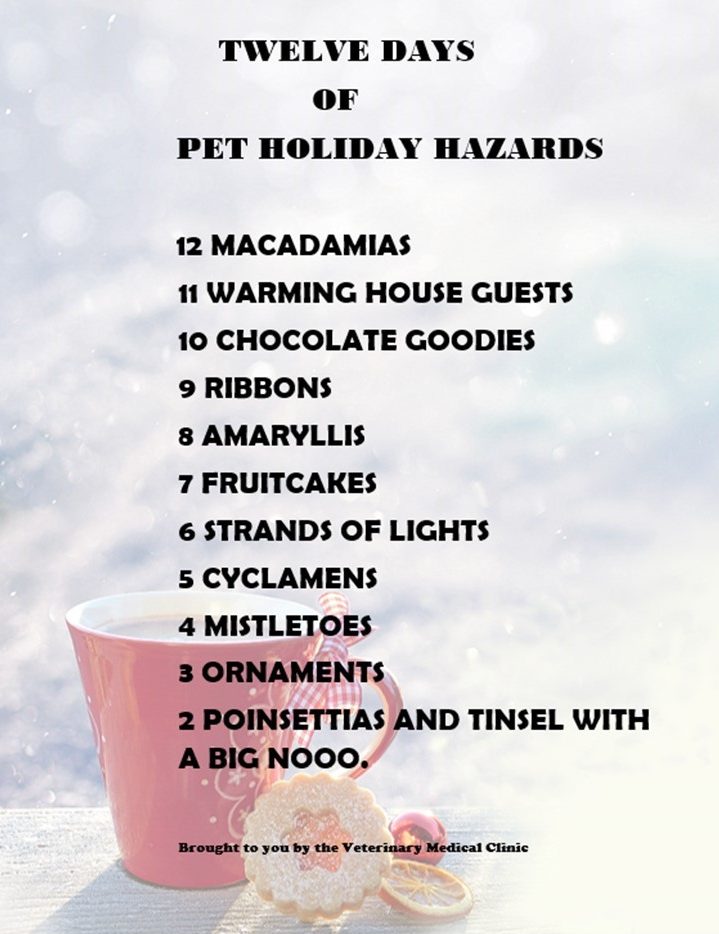 Here at the VMC we want to thank our clients and community for the patronage throughout the years.