Contact Form
In order for Veterinary Medical Clinic to provide better service to you,
     please fill in the following form completely.
Thank you – all of you for everything you did for Barney and for us over the last week and a half.  Yesterday was a shock for mom, but Dr. Jim, you handled it so compassionately and with such care and concern it made it so much easier for her to make the decision.  Also, […] Hi Dr. Jim, this is Arlis Hunhoff sending you a picture of Colby with my grandson Jack. Colby is 16 years old now,and doing quite well for everything he went through. You are responsible for saving his life! Jack just loves him. You will always be our very favorite vet!!  Hope all is well at […]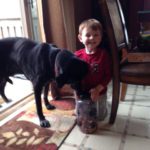 from Yankton, SD
We've taken both our whippets here on numerous occasions. One of our girls had to have surgery on her eye and Dr. Pajl and staff took great care of her.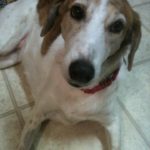 Interesting in our professional products?
Feel free to contact us via Form or call us @ 650-665-9441.